Medical Devices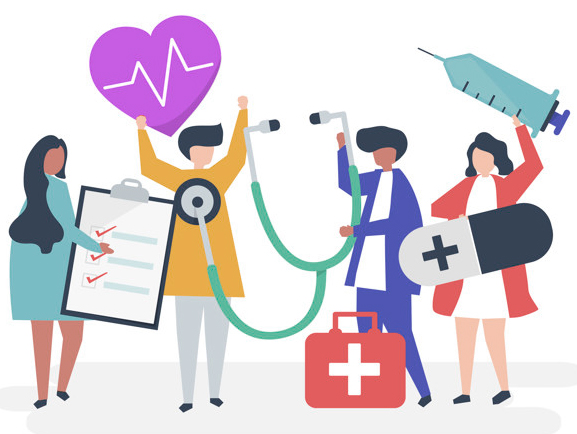 Having started out as a training provider for this segment; NetZealous has accumulated total knowledge of the medical devices industry. With its long experience and in having several leading names in the medical devices industry on its panel, NetZealous covers all areas of medical devices comprehensively.
These are just some of the areas NetZealous offers trainings in:
cGMP Principles
Medical Device Changes and the 510(k)
ISO 9001
ISO 13485
ISO 14001
Medical Device Regulatory and Quality Requirements
Process Validation for Medical Devices
CAPA for the Medical Device Industry
With our training programs on these high-specialty, finely focused areas, we help professionals get an enhanced understanding of the industry's workings. When they get trainings from highly rated experts, professionals get to earn continuing education credits from reputable authorities/associations/organizations/institutions/bodies.
Surgical Instruments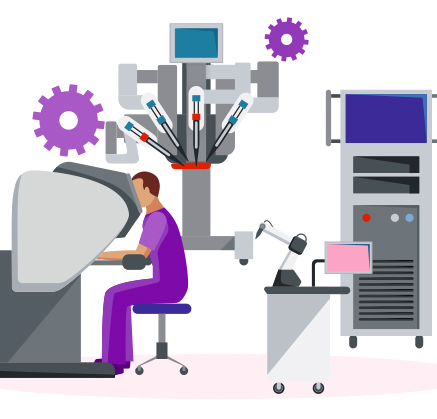 Surgical instruments, given the nature of their use, are extremely important devices of the medical industry. That they come with the highest and most stringent quality standards goes without saying. Our in-depth experience in the medical devices industry makes us the ideal provider of trainings on any aspect of surgical instruments, which are a part of the medical device industry. Like all our other trainings, those that cover surgical instruments are also lively, convenient and of high quality. Our trainings enable you to earn CPE credits, taking you further up on your career path. A few of the training courses we offer in the surgical instruments industry include:
Diagnostics Reimbursement Strategies
Hazard analysis with which to meet FDA and ISO13485:2003 Risk Management Requirements
FDA and ISO13485:2003 Risk Management Requirements
User Requirements Specification; Technical Design Requirements
Specifications, Drawings, Documents
Sterilization requirements
Traceability Matrix
Oral Therapies and injectables
Device Master Record & Device History Record
Designing, Drafting, Writing, and Implementing the Quality Manual
Pharmaceuticals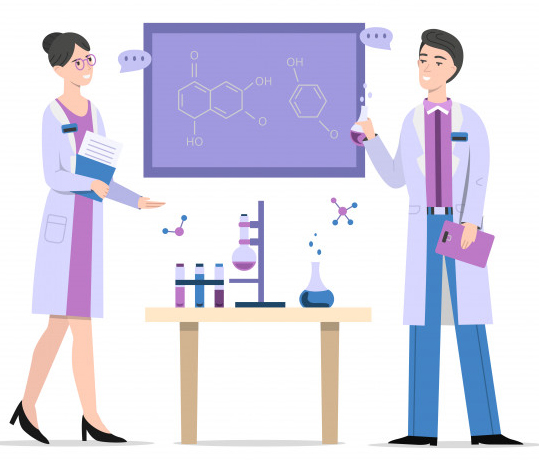 With our wide ranging experience of having been in the Continuing Professional Education (CPE) arena, we at NetZealous are well placed to offer immaculately designed training courses for the pharmaceutical industry. This is another of the areas in which we have our ears to the ground. We understand the workings of this industry and are well-versed with all the regulations and compliance standards that professionals in this industry have to adhere to. Our trainings, while being effective, are also interactive. Some of the segments of the pharmaceutical industry we offer trainings in:
API
Biotechnology
Cleaning Validation
Clinical Trials
Drug Product Specifications
Formularies
Good Clinical Practices (GCPs)
Laboratory Safety Management
Life Sciences
Pharmaceutical Accounting
Pre-Clinical Development
Process Validation –before, during and after
Product Recalls
Biologics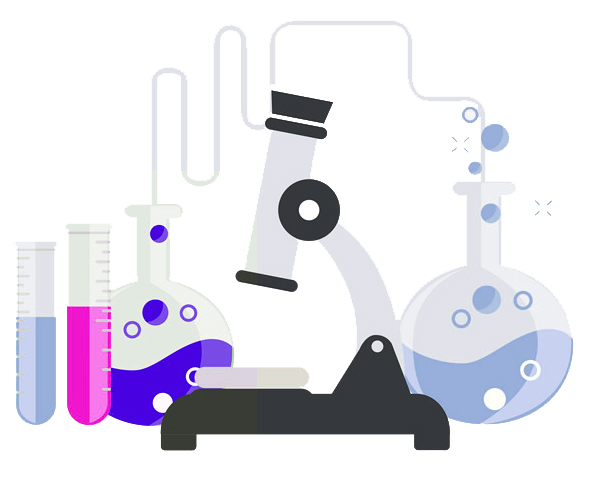 NetZealous has great clarity and depth of understanding of the biologics industry. Through our panel of handpicked experts who have in-depth knowledge of the happenings in the field of biologics, we equip professionals with everything that is happening in the industry. With NetZealous, professionals have the advantage of hearing experts from the comfort of where they are located. With this training, they also earn credits that put them on the higher rungs of the professional ladder. Some of the many segments of the biologics industry that we cover in our trainings:
Handling a DEA inspection
Adverse event reporting in dietary supplements and OTC drugs
Master validation planning
Auditing Systems for 21CFR Part 11 Compliance
Implementing a Quality Systems-Based Approach to GCP Compliance
Outsourcing or Purchasing API or Excipients
Contamination Control Master Plans
Healthcare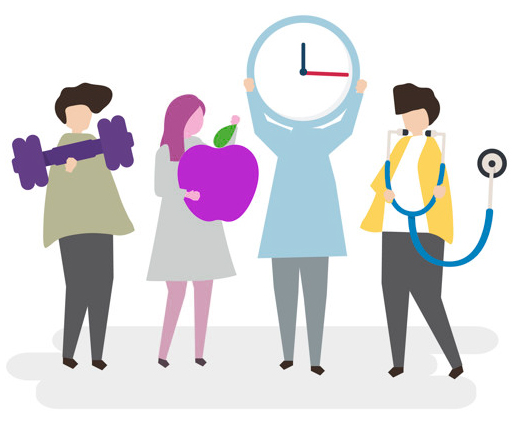 As one of our core areas of interest and expertise, healthcare is something NetZealous can handle with utmost aplomb. With some of the best known names in the vast field of healthcare on its panel, NetZealous offers top-in-class training programs for professionals. These trainings are very convenient and come with the added benefit of earning important continuing education credits/accreditations for professionals from governing bodies/associations. A small sample of the broad areas we cover at our trainings:
Obamacare
HIPAA
HITECH
Managed Care strategies
FMEA
Clinical management
DEA due diligence
Lean and Six Sigma implementation
Electronic Health Records
Risk Reduction/Root Cause Analysis
HHS compliance
Health Information Management
Food and Beverages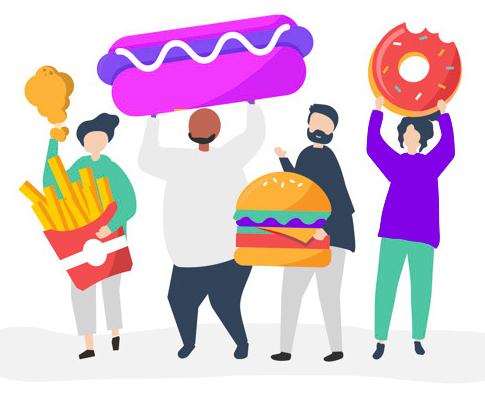 NetZealous has the experience and expertise to offer training programs that are relevant and specific to the industry. The F&B industry, being one of the important areas in which we get experts to offer trainings to professionals, is a huge, yet challenging area. With the FDA being the helmsman for every regulation in this industry, it takes a lot for players in the F&B industry to comply with standards this agency sets. With NetZealous' training sessions, which cover all the intricate details of the compliance process, professionals in the industry are able to meet the challenges. NetZealous offers interactive, convenient training sessions from highly qualified experts in the food and beverages industry. You can earn continuing education credits from these programs. These are a few of the many areas in which we offer trainings:
International Standards such as ISO 22000 and ISO 22005
HACCP
FSSC 22000
Safe Quality Food 2000 Code
Ishikawa Cause and Effect application to food safety
Measurement, traceability, and data collection in a preventive rapid reporting system
Cycle time analysis in food safety
Controlling contamination caused by microbes
Comprehensive food safety strategy
Checking raw material adulteration
Causal analysis or prevention
Software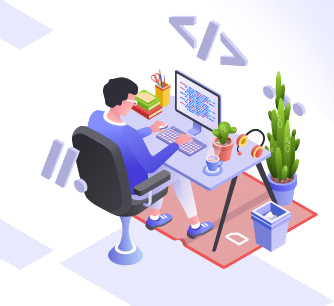 One of the ever-changing, always evolving areas of knowledge, software is used in innumerable applications. The latest challenge software poses is in cloud computing, which is in a state of transition. Add to this the arrival of social media and virtual networking, and the scenario is one of critical need for global regulation. Having said this, professionals need not get overwhelmed with these changing trends and emerging technologies. NetZealous has the expertise to offer trainings with which you professionals can steer clear of all the roadblocks, present and potential, and move ahead in the industry while ingesting the challenges and changes. With trainings that are focused on the specific area of the industry, NetZealous is your ideal training provider. You can rely on us if your training needs relate to any of these and many more:
Computer and Software Validation;
Quality Standards such as ISO/TS 16949:2009, QOS, ISO 14001:2004, ISO 9001:2008, APQP, etc.
Validation Gap Analysis;
Life Sciences and Commercial IT regulations;
Validating Spreadsheets;
Computer validation in the backdrop of development of cloud computing;
Configuration management processes for computerized systems.
Embedded Technologies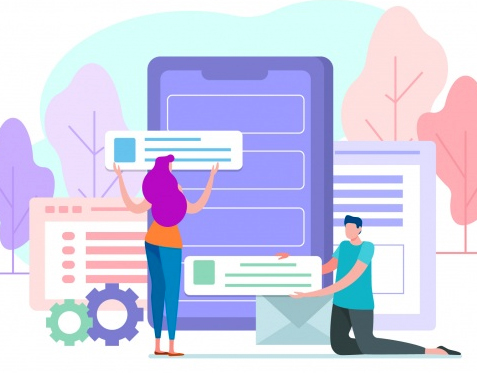 At their core, embedded technologies are capable of performing both specific and generic functions and thus perform a host of functions ranging from the small to the powerful. Their uses can be anywhere from digital watches to air traffic control. Given this nature of these technologies, it is important for businesses and professionals in this space to be equipped with the workings of embedded technologies, since it is these technologies that power these systems. This is where professionals need to have the benefit of trainings from experts in the industry.
NetZealous offers just this. With our in-depth knowledge of this industry, we are the ideal partner to take you up the path. While our courses impart knowledge that you need for upgrading your skills in this industry; they also earn your credits. And yes, our courses are interactive, lively and flexible. Among the comprehensive range of topics relating to embedded technologies our trainings cover, these are some:
Dealing with obsolescence in technology
Cloud computing in embedded technologies
Understanding how change can impact your IT infrastructure
Enforcing coding standards
Software forensics for embedded systems
Assessing and minimizing downtime in applications
TCP/ IP based applications
Debugging on gdb debugger in Linux environment
Wi-Fi based applications
Applications on DSP
Energy and Utility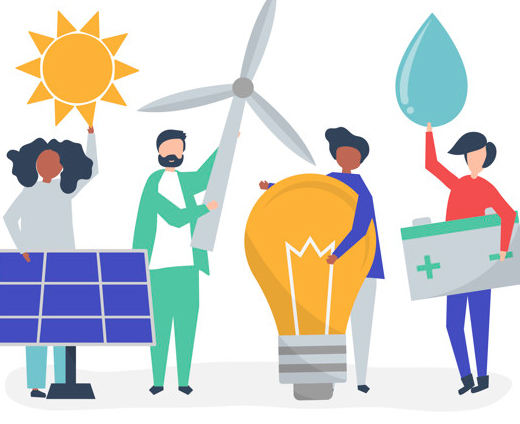 America, which consumes a quarter of the entire planet's energy, is by far the largest consumer. The US' dependence on energy and utility is total. With many of the energy sources being scarce, exhaustible or non-renewable, conserving energy is the biggest challenge facing this industry today, and will continue to remain so for as long as the US is energy dependent. In view of this, energy and utility have emerged as an industry whose main purpose is in evolving ways and technologies with which to conserve energy and optimize its utilization. NetZealous has the experts from whom professionals can understand all aspects of energy conservation such as Public Utilities, Electromechanical Installation and Maintenance, Residential and Commercial Energy and Utilities, and Energy and Environmental Technology. Our trainings are flexible and useful; they add value to professionals with their accreditations. These are a few of the energy and utility topics our trainings cover:
Compressed Air Assessment
DOE Building Technologies
Energy 101
Energy Savings Performance Contracts
Energy Savings Performance Contracts (ESPC)
Energy-Efficient Product Procurement
Federal Greenhouse Gas Accounting and Reporting
Federal Renewable Energy Goals and FEMP Services
Federal Renewable Energy Project Implementation
Renewable Energy Technologies
Understanding and implementation of Executive Order 13514, and many more
Payment Card Industry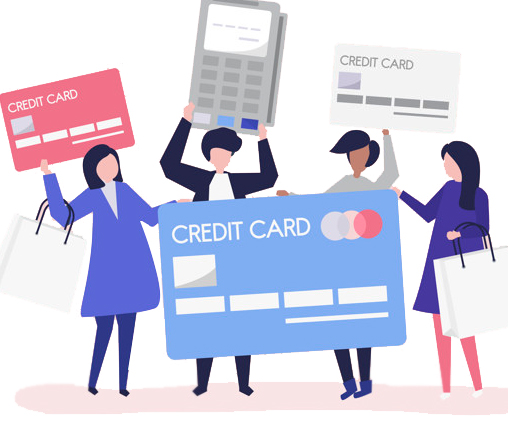 The industry that brings all cards such as ATM, debit, credit, e-purse, POS and prepaid; the payment card industry (PCI) is a very important source in which extremely huge amounts of money are traded on a day-to-day basis. In an industry in which there are millions of users, there is scope for fraud. This is why tight regulations such as PCI-Data Security Standards (DSS) are in place to check malpractices. Professionals in the industry are required to have an in-depth knowledge of the standards and how they need to be applied in their industry. NetZealous' experts offer trainings that equip professionals tackle problems relating to the industry. Our trainings are valuable, relevant and interactive. All areas relating to the industry are covered:
PIN Transaction Security (PTS) devices and requirements
Payment Application Data Security Standard (PA-DSS)
Validated Payment Applications
Qualified Security Assessors (QSAs)
Payment Application Qualified Security Assessors (PA-QSAs)
Issues relating to Approved Scanning Vendors (ASVs)
Internal Security Assessor (ISA) education and so on.
Supply Chain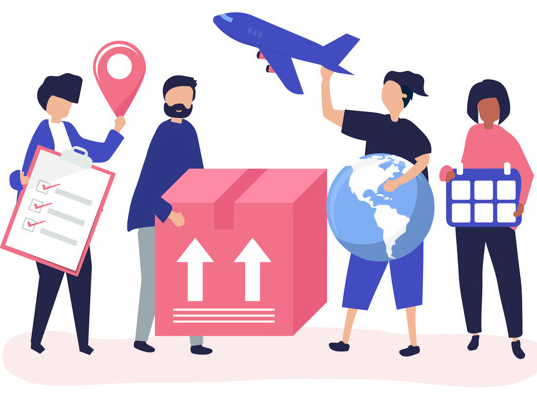 One of the most important, yet often overlooked components of the food industry is supply chain. Logistics forms the backbone of the supply chain industry, and is critical in a society which depends on processed food for its lifestyle. A shocking fact about the supply chain industry underlines the extremely high importance of tracking the movement of processed food –anywhere between a third and half of all the food produced in the US is never consumed because of poor supply chain management. NetZealous helps supply chain management professionals overcome this problem by offering high standard trainings. Our experts will guide you on how to prevent pilferage in the industry. They offer trainings on all areas of the area, some of which are:
Global Positioning System (GPS) tracking
Global System for Mobile Communications (GSM)
Recycling system components (Tags, GPS, GSM, Pallets)
Real-time cold chain traceability
Weight, recycling and cleaning aspects of food safety
Temperature tracking sensors which communicate via radio frequency identification (RFID)
Intelligent routing configuration at the distribution center and during transit
New federal food safety law on international food safety and temperature controls
Manufacturing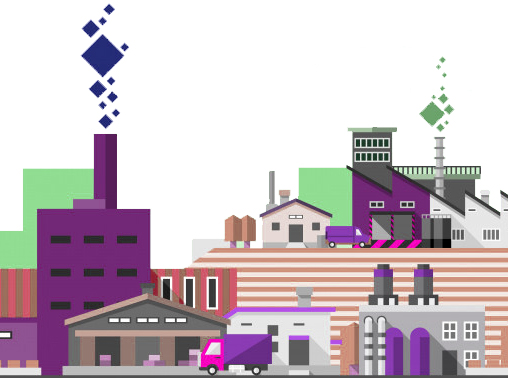 Manufacturing, being a high-precision, high-risk area, requires adherence to strict quality compliance processes and standards. Manufacturing is a broad area that covers any field from automotive to pharmaceuticals. We at NetZealous are driven by one major goal –that of providing quality training in the manufacturing industry. With our highly qualified and experienced experts, we offer interactive, pertinent and fun-to-undergo trainings into both generic and specific areas of manufacturing, such as:
Quality by Design (QbD)
Oversight of Raw Material and Supplier
Change Control
Multi-Channel Sampling Strategies
Contract Manufacturing
Serialization and Traceability
Manufacturing Best Practices
Clinical Performance Metrics and Benchmarking
Brand Protection
Human Resources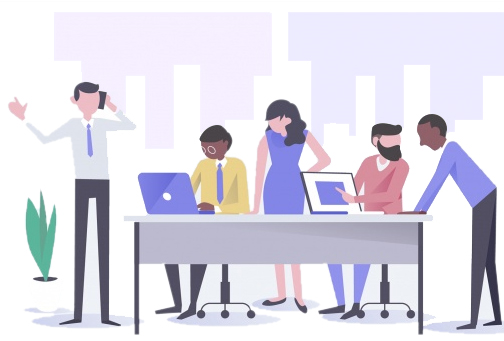 An integral part of management and corporate business, Human Resources is a broad, yet specialized area in itself. HR keeps changing with the industry to which it is aligned. NetZealous understands the HR industry in all its detail, because one of our training portals, TrainHR.com, is dedicated to the human resources industry. This is a line of business that has already conducted over 500 trainings that have benefited over 15000 professionals. With experience such as this, who is better placed at resolving your HR pain areas and requirements than us? Our trainings go beyond online trainings; we offer customized HR consulting services for your specific requirements. Our trainings are from the best names in the industry. They help you get credits, apart from being fun to participate in. Just a few of the HR-related areas we offer training in:
Regulatory, Law & Compliance
Benefits
Training & Development
HR Management
COBRA
NLRB
Compensation, Benefits and Policy Making
Discrimination
Harassment
Occupational safety
Documentation
Social media in HR
Planning/Strategies
Evaluation Methods and Metrics
Technology in HR
Best Practices & Innovative Methods
Communications and Interpersonal Skills
Leadership
Business Writing and Presentations Skills
Change Management