Web Seminar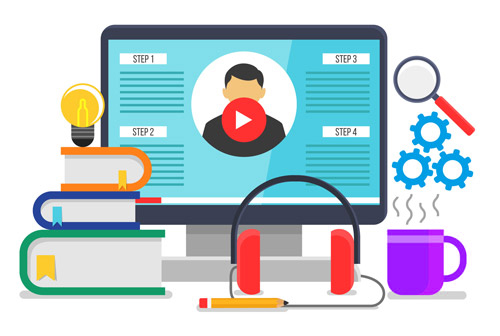 Being a comprehensive training source, NetZealous offers a number of highly flexible web seminars (webinars) that are current, up-to-date and relevant to industry trends. These webinar courses are appropriately structured and are cost-effective.
NetZealous' webinars offer the following advantages to the participant:
Equips the participant with the latest happenings in the area of compliance and regulatory aspects online;
They foster close interaction with our Experts, who bring with them decades of collective experience in the regulatory and quality areas;
These Experts are available to clear any ambiguity or misinterpretation in any area of a chosen topic;
Equips the participant with the latest happenings in the area of compliance and regulatory aspects online;
Participants have the opportunity of hearing globally renowned Experts on topics that are diverse and wide-ranging;
Our webinars destroy the barrier of distance between the tutor and the student;
These webinars are interactive, relevant, effective and fun to attend.
Seminar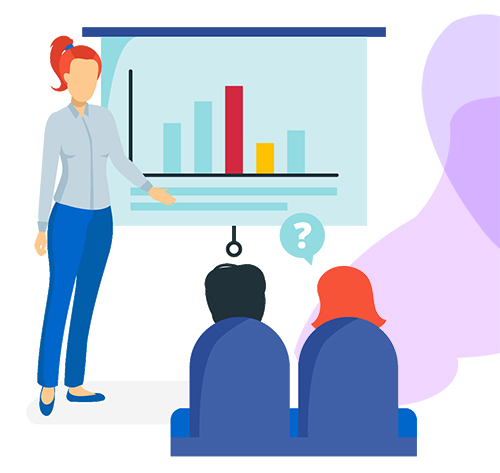 In-person, live seminars are another of NetZealous' training modes. During the course of these seminars, participants can interact directly with notable regulatory and quality Experts. Our seminars are unique experiences, in which learning combines with interaction and hands-on training where applicable.
Our seminars offer a host of benefits to our participants:
They can meet experts face-to-face;
Participants get the opportunity to associate and network with other people in the industry;
These seminars assist participants with certificates, credits, etc.
These seminars are held in strategically convenient locations, such as a city which is a hub of pharmaceutical companies, and are cost-effective, too.
These seminars are highly popular with regulatory and compliance and HR professionals in these countries. We can say with pride and confidence that we have achieved the aim of these seminars –that of helping professionals attain a higher level in their professions.
What started off in 2011 in Mumbai has now mushroomed into a major activity for NetZealous and its participants in global locations. NetZealous banners can be seen in seminars held in locations such as:
US
Japan
Germany
Switzerland
Canada
Middle East
India
China
Hong Kong
Singapore, and many more
Conference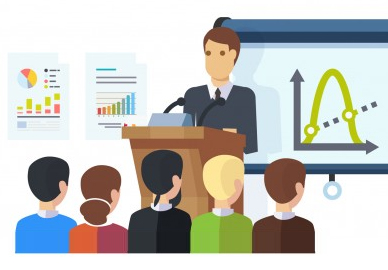 NetZealous' conferences brings together some of the best informed Experts in the regulatory and quality compliance areas. Our conferences choose current and the most relevant topics in the regulatory and quality industry.
Where these conferences differ from seminars is that they bring more than one Expert under one roof, so that participants can get the benefit of learning from multiple sources and interacting with them. A conference conducted by an Expert from NetZealous' panel can be a highly stimulating and enriching experience for the participants.
These topics are chosen from very pertinent and critical aspects of regulatory and quality compliance, which means that they can stay current with the latest developments in their respective areas. Plus, they get a rewarding experience from not one, but many Experts. This helps them to gather different Expert opinions and develop various perspectives to an issue. This helps them implement top class solutions to their professional work, enabling their businesses or organization stay ahead of the competition.
NetZealous' conferences are the preferred mode of professional enhancement for other reasons, too. Like seminars, conferences are a venue for participants to mingle with their peers in the industry and talk about common issues and concerns. Through these conferences, professionals can also earn credits and certifications.
Consulting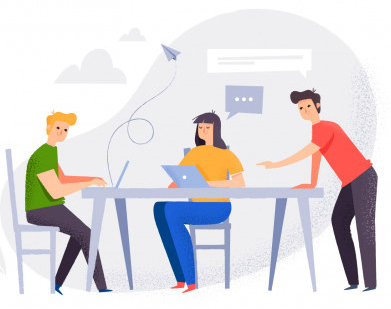 We have another powerful offering: Consulting. You could think of Consulting as an extended form of our seminars, with one difference. Our seminars are about topics our Experts consider relevant to the industry, while consulting means bringing the Expert up-close with clients with the aim of addressing their specific pain points.
What makes our Consulting special is that it is tailored to client's individual needs which can be specific. At these sessions, our Experts go over to the client location or meet at an agreed, neutral location, where the precise issues the client has are addressed. If the Expert details and decides on the syllabus for the in-person seminars, the client does so during Consulting.
As can be understood from this, the beauty of our consulting service is that it offers clients the chance to have exact issues addressed. A session of our consulting goes a long way in helping the organization overcome problems specific to it or take critical decisions.
Flexibility is one of the USP's of our Consulting business. This ensures that the organization derives the best out of it. They can consider any of these options based on their need and convenience:
We can have the Expert can come down to the client's location or the consulting can take place at a neutral location;
Our Expert can address any number of employees the organization chooses to make part of;
There is no fixed duration, and is entirely dependent on the client's choice;
There is no rigidity with regard to the medium: it can be online or via video conferencing;
Best of all, we make the Expert available for follow-up clarifications after the Consulting session is over.
Total Enterprise solutions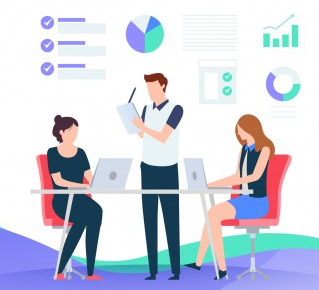 NetZealous' premier brand, GlobalCompliancePanel offers a Total Enterprise solution that is a one-stop destination for its clients' needs. This comprehensive package ensures that clients do not in the future need to go hunting for different solutions in different places.
GlobalCompliancePanel's Enterprise solution offers all these under one roof:
Consulting
Webinars
Seminars
LMS: GlobalCompliancePanel has a uniquely designed Learning Management System that comes with a set of distinct advantages:
Visibility: GlobalCompliancePanel's LMS offers visibility across your organization's departments/locations. When many employees in an organisation seek the same training sessions, they can buy from one source, helping to save money.
Flexibility: If the clients feel that recordings of some training sessions can benefit a large number of their employees, they can avoid repetitive purchases by buying recordings for their enterprise as a whole and having these on their own Learning Management System (LMS).
Accounting Interface: GlobalCompliancePanel's LMS also comes with a micro LMS site of our website solely for each organization's needs. This micro site reduces burden or confusion on their accounting system. We also offer discounts for organizations that opt for bulk registration packages.
Products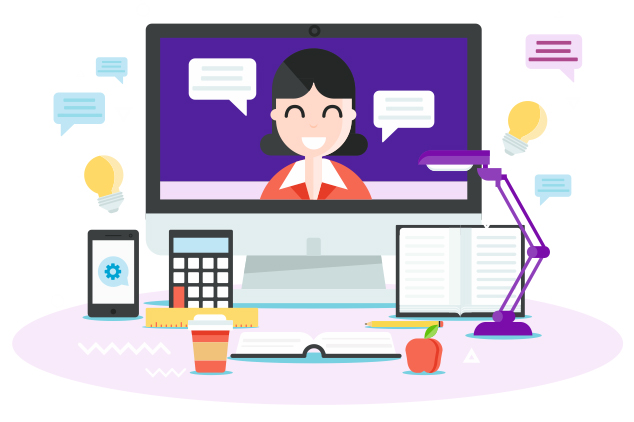 NetZealous offers useful products to its customers. For any business or participant looking for important toolkits with which to take important business decisions, NetZealous is the right source. We feature products such as checklists, quality manuals, SOP's, digital e-books, and presentation and training materials. Our products also feature safety manuals, checklists, etc. Professionals can use these products as a ready guide to address day-to-day issues relating to these areas of their work. Affordable and easy to purchase, these are important supplements to our main training courses, and are useful value additions.
These are about a wide range of industry-specific verticals such as:-
Quality Management: NetZealous features some very important products in this category, such as:
ISO 9001:2008 Gap Analysis Toolkit
ISO 9001:2008 Quality Manual
ISO 9001:2008 Procedure-Purchasing, and many more
Medical Devices: One of our main areas of focus, medical devices, offers a bountiful range of products such as:
ISO 13485 Gap Analysis Toolkit
ISO 13485 Quality Manual
ISO 13485 Internal Auditor Training
Continuing Professional Education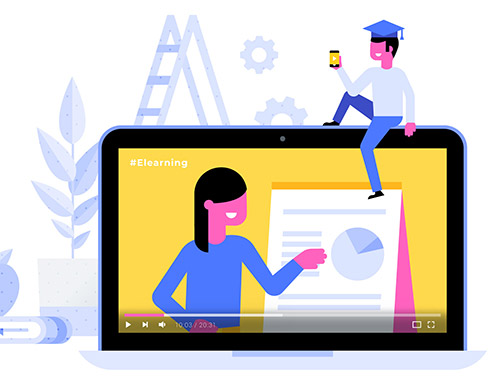 Professions today require continuing and periodic upgrades. We interface between the compliance and regulatory industry and continuing education to help our clients get relevant Continuing Education Credits (CECs). We liaise with most accrediting associations and ensure that they get the required certifications or license to keep them updated about their profession.
These are some of the many areas that are covered in our CPE programs:
Regulatory Compliance Training
FDA
Risk
GMP
GLP
GCP
FDA inspections
CAPA
SOX
Medical Device
CAPA
GMP/cGMP Compliance
OSHA
Quality
Risk Management, etc.